In Memory
William L Arbuckle VIEW PROFILE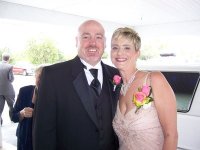 William Arbuckle, 49, of Punta Gorda, Fla., passed away peacefully Saturday, Dec. 31, 2011, at home, surrounded by his family and friends.
He was the son of Dr. Davis and Julia Arbuckle. Bill was born in Charlottesville, Va., and grew up in Bath, Ohio, where he attended Revere High School.
Click here to see William L's last Profile entry.