In Memory
John Hemminger VIEW PROFILE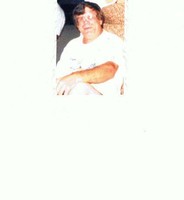 I received this from John's wife:
Dear Pattie,
My name is Mary Hemminger. I am writing to you because I saw the advertisement on Facebook about Class of 1980 planning a reunion in 2010.
I am writing in regrets, to tell you that my husband, John Hemminger, Jr. (class member of 1980) passed away unexpectly, November 23, 2008. We were married 13 years, 15 all together. John was a hard worker, loving husband and daddy to our two beautiful daughters(Sara almost 12 years and Elyse almost 9 years old). He is loved and missed very much. John was the kind of man who would give his shirt off of his back to anyone. He was the kind of man that no one walked away from him feeling like a stranger, but met a friend for life. He was my best friend, the love of my life. He touched so many lives for the positive. The girls and I, our families and friends and co-workers were blessed to have him all these years.
I hope that you will remember John at your future reunion. May everyone have a great time.
God Bless,
Mary Hemminger, (widow of John Hemminger, Jr.).
Click here to see John's last Profile entry.