In Memory
William Lohnes (Lohnes)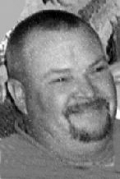 RICHFIELD, OHIO -- William A. Lohnes, Jr., born March 21, 1962, passed away December 27, 2011.

Preceded in death by his father, William A. Lohnes and mother, Nancy (nee Faulk) Lohnes; he is survived by his wife, Deborah Ann Lohnes; children, William, Kristopher and Janelle; niece, Becky; sisters, Deborah Lohnes, Judi Greenhoe (John), Terri Schindler (Randy), Tracy Greathouse (Jimmy Jones); step-sister, Jennifer Gerzeny (Mike); step-mother, Dorothy Lohnes; numerous nieces, nephews and extended family members.

A memorial service will be held 6 p.m. FRIDAY at the Billow FAIRLAWN Chapel, 85 N. Miller Rd. Friends may call FRIDAY from 2 p.m. until the service at 6 p.m. In lieu of flowers, memorials may be made to Deborah Lohnes, P.O. Box 148, Bath, Ohio 44210.